Before there was Google Earth, there was the California Coastal Records Project.

Since 2002, helicopter pilot Gabrielle Ademan and photographer Kenneth Adelman have been photo-documenting the entire coast of California, from the Oregon border to Mexico on their website
California Coastal Records Project.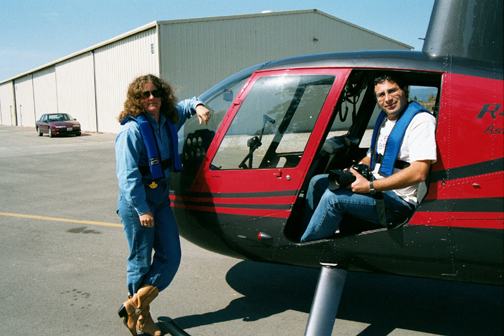 Gabrielle and Kenneth Adelman.

In addition to their own photographs of the coast, the Adelmans have been given custodianship of other coastal documentary materials from the California Coastal Conservancy, the California Dept. of Water Resources, and the California Dept. of Boating and Waterways dating back to 1972, making their website a treasure of environmental documentation spanning 37 years and counting.


The results can be searched by longitude and latitude, by landmark, and by date.


The project got a shot of celebrity when prima donna "environmentalist" Barbra Streisand sued the Adelmans for invasion of privacy for photographing her blufftop Malibu house. Babs lost. She wound up paying the Adelmans' legal fees in the amount of $155,567.04.